South China National Botanical Garden (SCNBG) was approved by the State Council in May 2022, unveiled in July 2022, and started the "South China National Botanical Garden Construction Plan" (referred as the "Construction Plan") in January 2023.
According to the "Approval Procedure after the Establishment of the National Botanical Garden" issued by the National Forestry and Grassland Administration, South China Botanical Garden (SCBG), Chinese academy of sciences (CAS) has extensively solicited opinions from the director of the nationally renowned botanical gardens, relevant departments of Guangdong Province and Guangzhou City, and employees within SCBG. On September 19th, the "Construction Plan" passed the assessment organized by the SCNBG Construction Leading Group Office.
In order to meet the requirements of the State Council on the construction of SCNBG, i.e., "strengthen independent innovation, align with international standards, and promote the construction of a national botanical garden system with Chinese characteristics, world-class, and harmonious nature", SCBG organized an international consultation on the "Construction Plan" on October 18th. In total, 13 international experts from 10 world-renowned botanical gardens and institutions participated in this consultation, including Stephen Blackmore, Chairman of the Botanical Garden Conservation International (BGCI), Timothy John Entwisle, Chairman of the International Association of Botanical Gardens (IABG), Peter Crane, Chairman of the Oak Spring Garden Foundation, Richard Deverell, Director of Royal Botanic Gardens, Kew, Peter Wyse Jackson, Director of the Missouri Botanical Garden, and Simon Stephen Milne, Director of Royal Botanic Gardens, Edinburgh. Through the consultation, SCBG obtained advanced planning and construction concepts from an international perspective, and built a solid foundation for exploring the management and operation of national botanical gardens, which is in line with international standards and bearing Chinese characteristics as well.
Expert group members visit the herbarium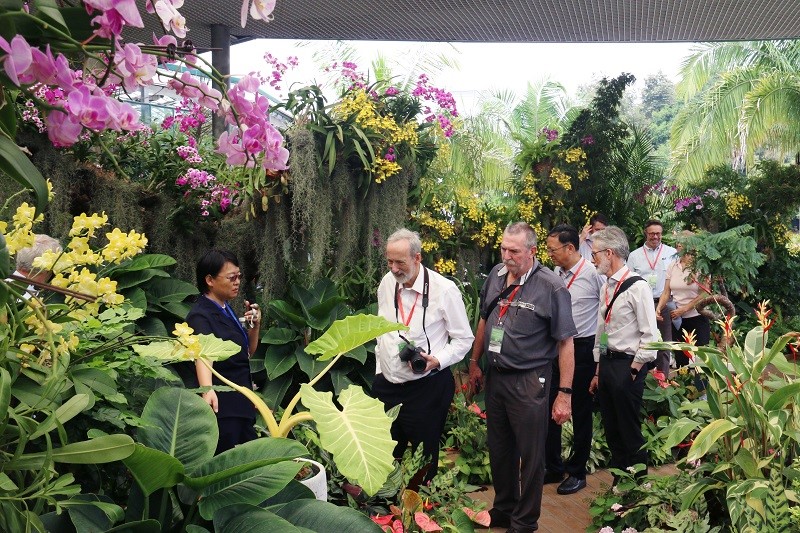 Expert group members visit the Conservatories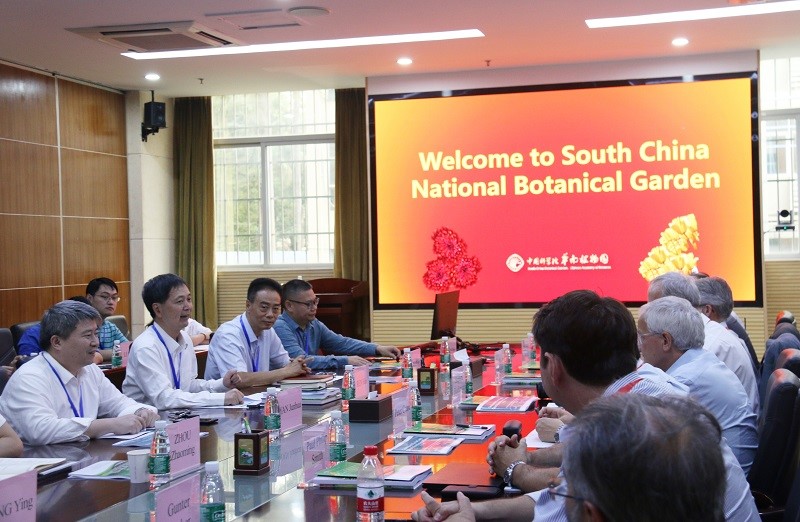 The international consultation meeting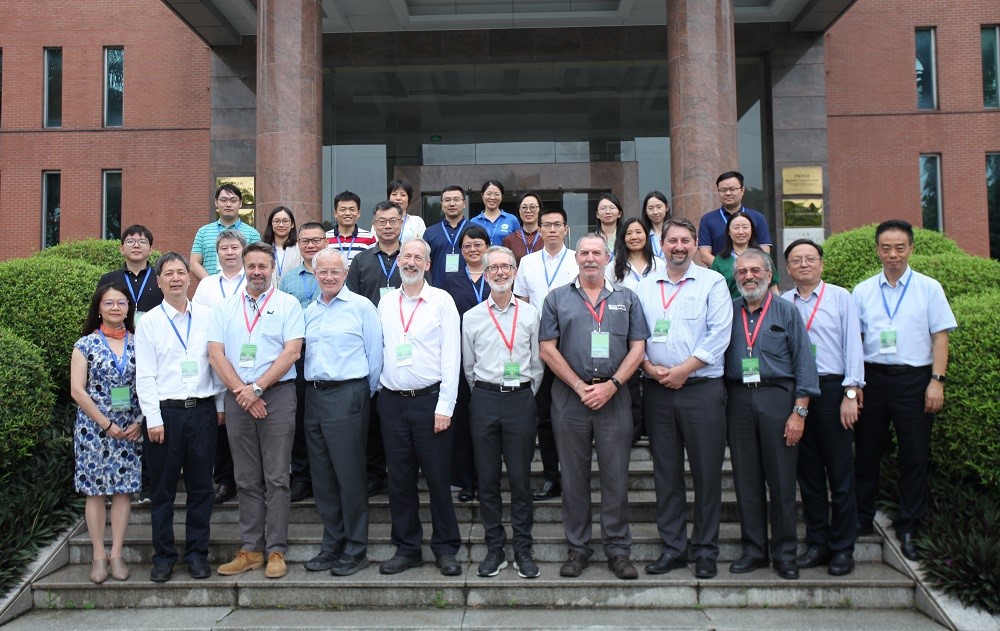 Group Photo